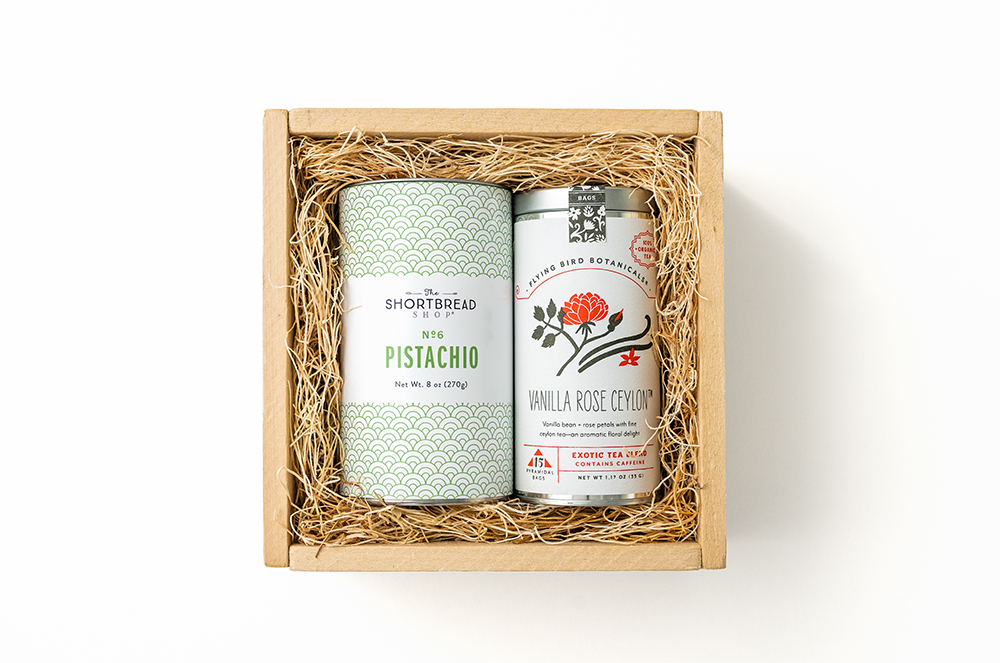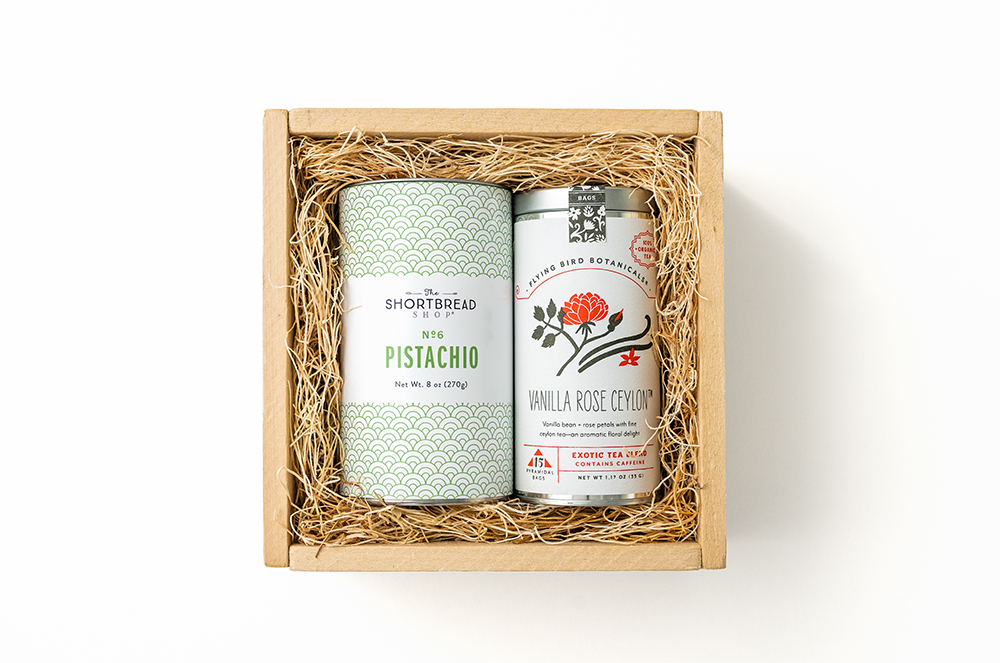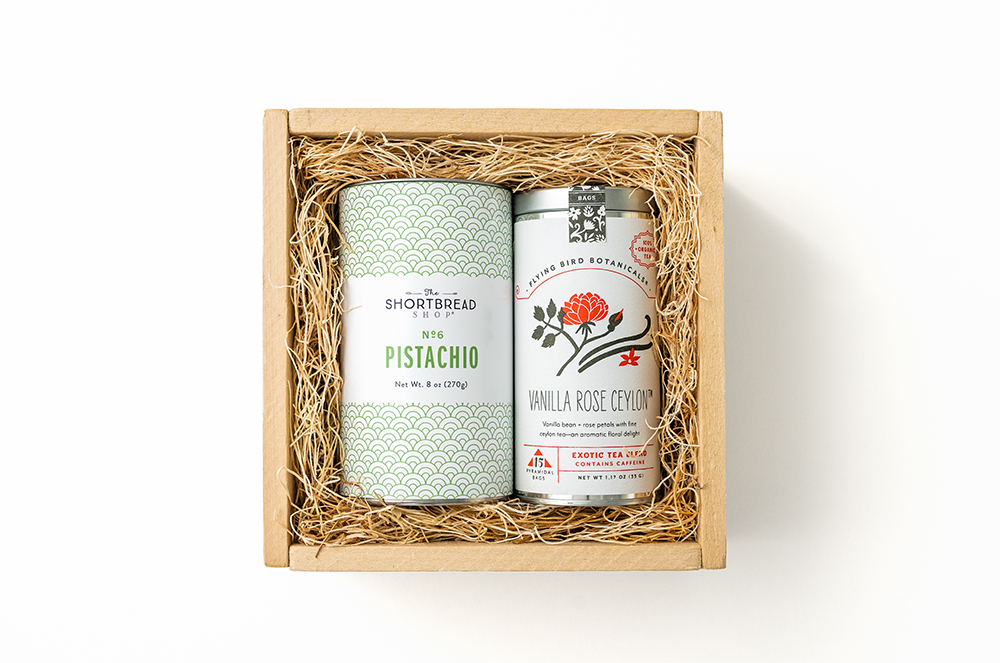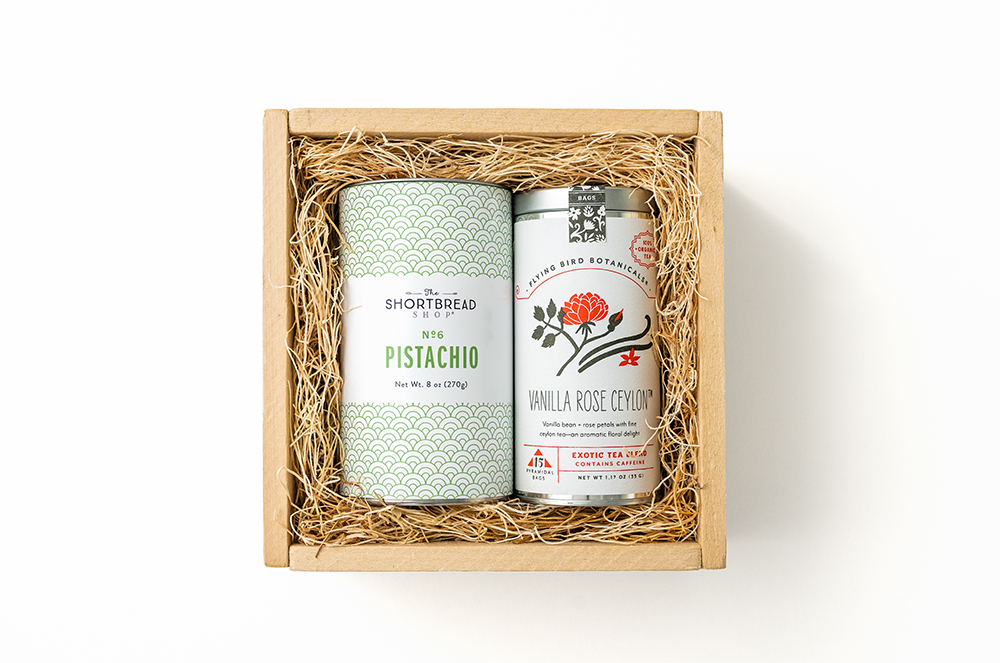 Pistachio & Vanilla Rose Ceylon Tea Set
Delight in the heavenly combination of pistachio shortbread cookies and Flying Bird Botanicals Vanilla Rose Ceylon tea. Indulge your senses with the buttery, nutty goodness of the shortbread cookies, perfectly paired with the delicate floral notes of the aromatic tea blend. This thoughtfully curated gift box is a true treat for the taste buds, offering a harmonious blend of flavors that is sure to enchant any recipient. Experience the joy of gourmet indulgence with this luxurious gift set.
Set includes (1) 8 count can of Pistachio shortbread and (1) tin of Flying Bird Botanical Vanilla Rose Ceylon Tea (15 individual bags). Wrapped in a handmade pine wood box.