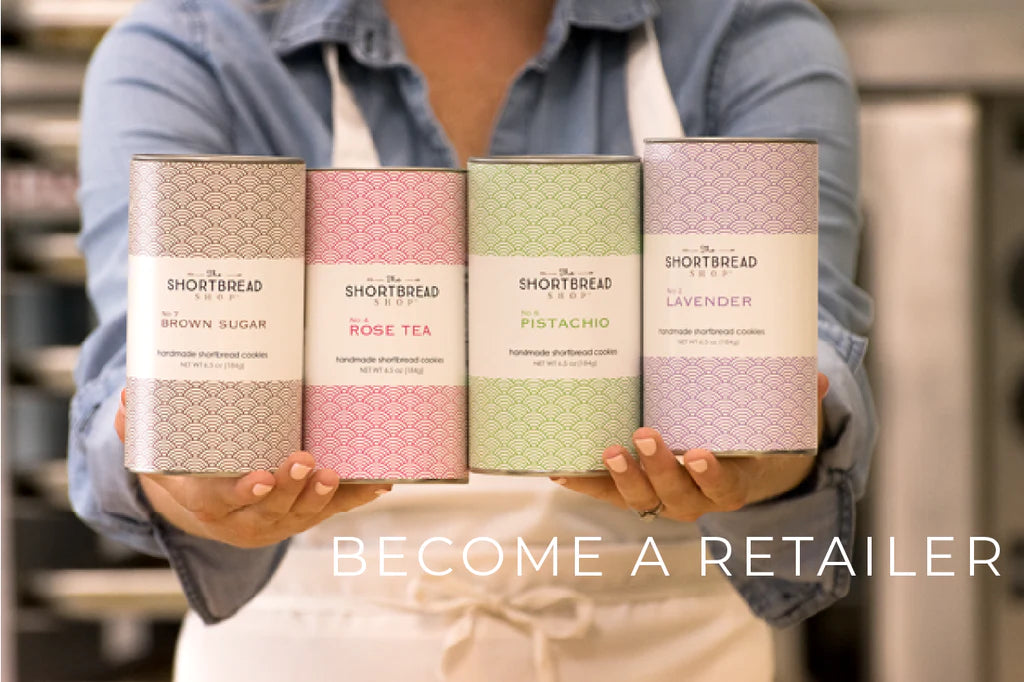 Do you ship?
We ship to all 48 states in the continental US. We do not ship internationally.

How long does it take to receive my order?
You can expect your order to ship within a few days of placing it. When your order ships you'll receive tracking and carrier info. Due to volume, orders may take a bit longer during the Holiday Season.

Can I get my order faster?
Email us at hello@theshortbreadshop.com and we'll see what we can do.

Do you sell wholesale?
Yes, if you're interested in carrying our line of shortbread please fill out the wholesale application and someone will be in touch. We receive an overwhelming amount of applications so please be patient and understand we can not take on every store.

Do you offer a bulk discount for large retail orders?
We do! Email us at hello@theshortbreadshop.com for more info.