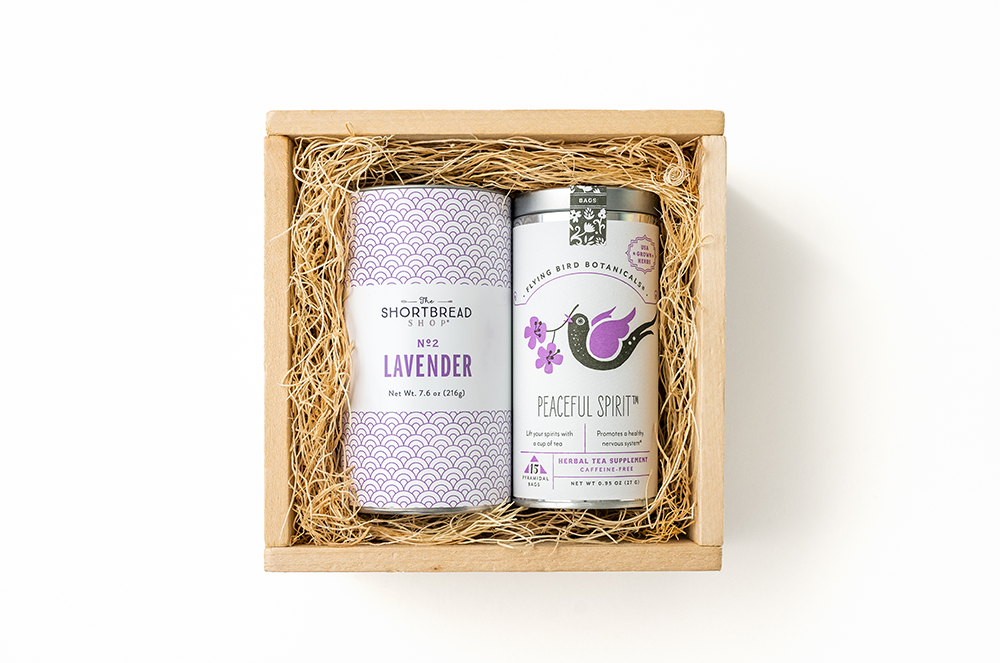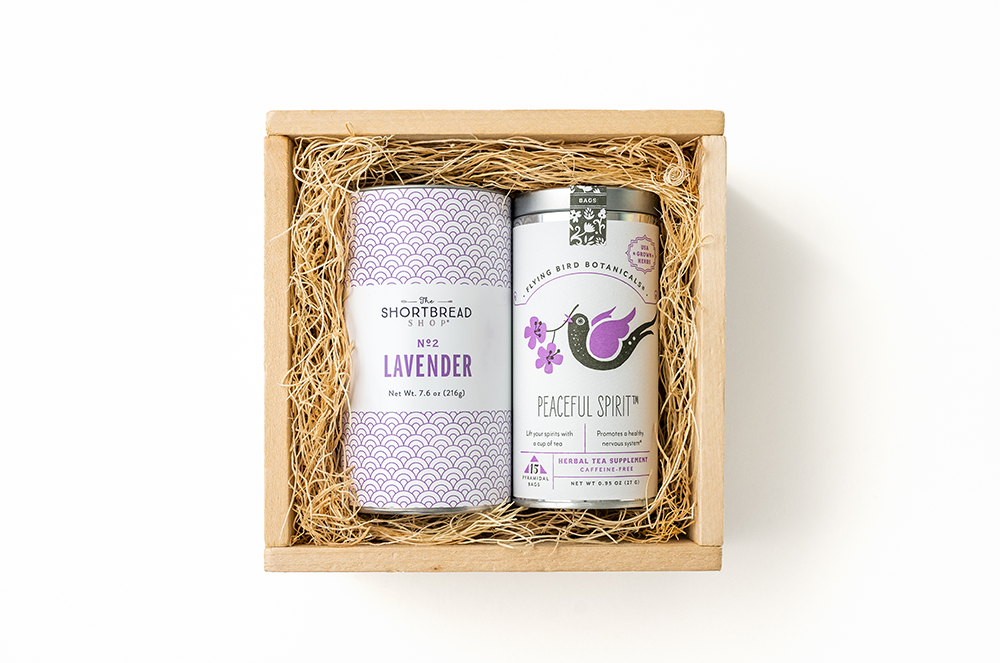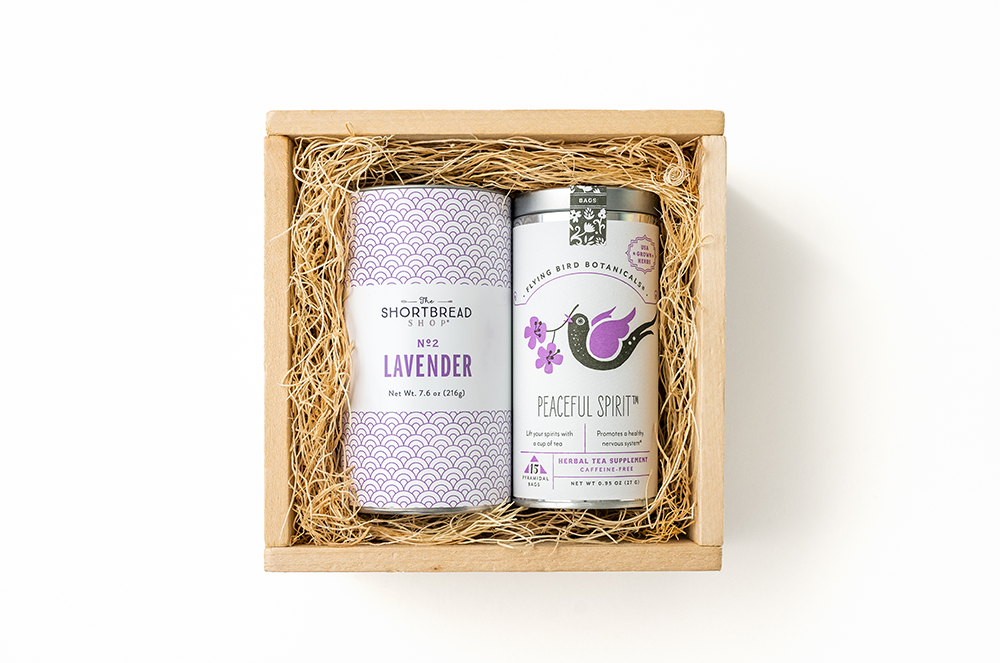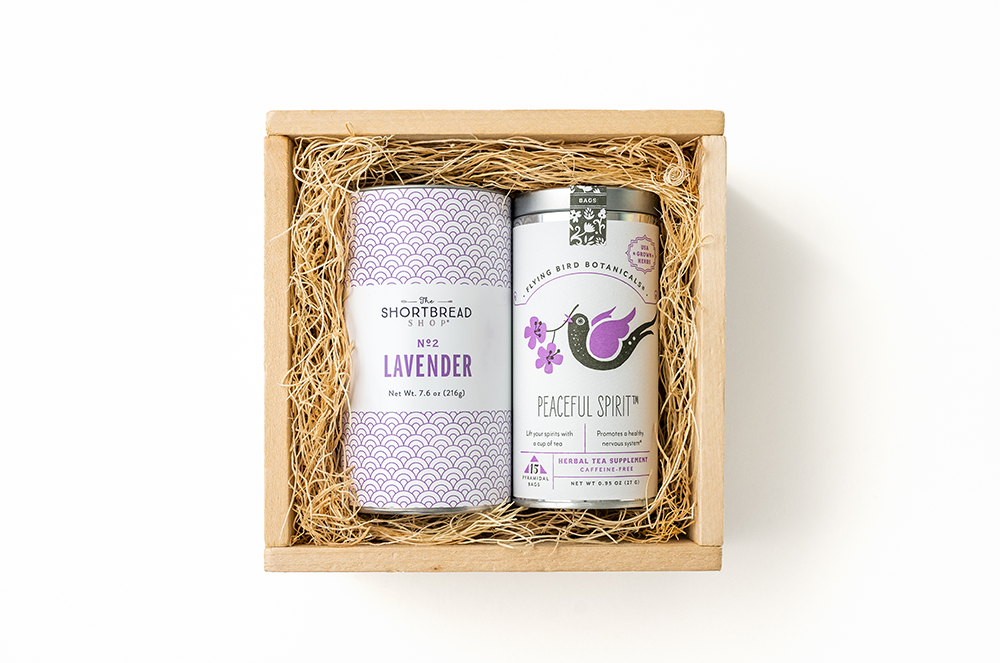 Lavender & Peaceful Spirit Tea Set
Indulge in the perfect harmony of flavors featuring lavender shortbread cookies and Flying Bird Botanicals Peaceful Spirit Tea. Experience the delicate floral essence of the lavender-infused cookies, beautifully complemented by the soothing blend of herbal tea. This thoughtfully curated gift box offers a moment of tranquility and bliss. Ideal for gifting or personal relaxation, it combines artisanal treats and a calming tea for a truly delightful experience. Treat yourself or a loved one to this exquisite combination of flavors and find serenity in every bite and sip.
Set includes (1) 8 count can of Lavender shortbread and (1) tin of Flying Bird Botanical Peaceful Spirit Tea (15 individual bags). Wrapped in a handmade pine wood box.