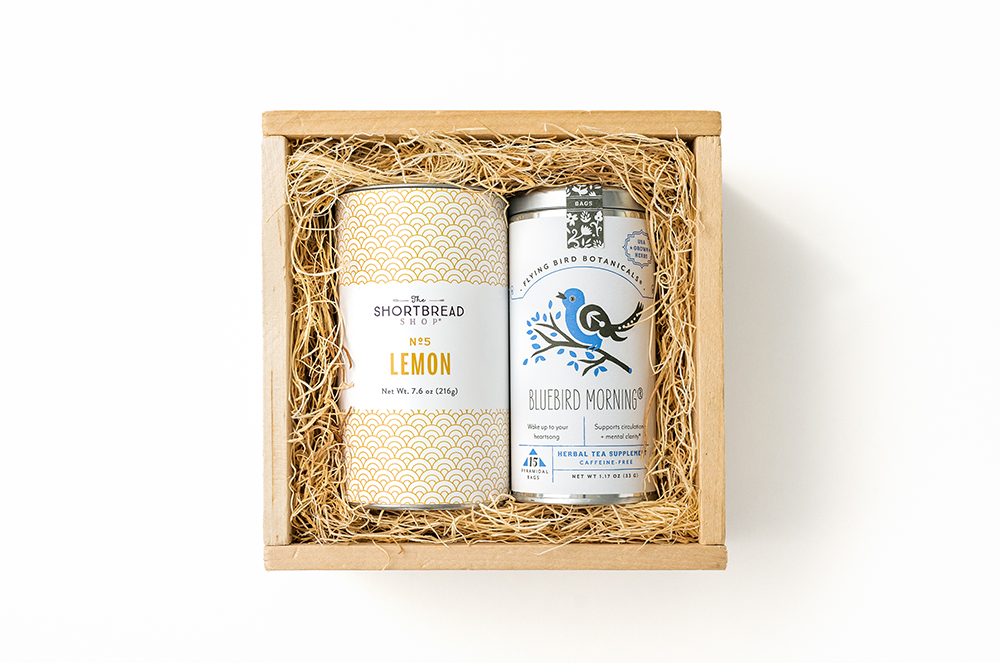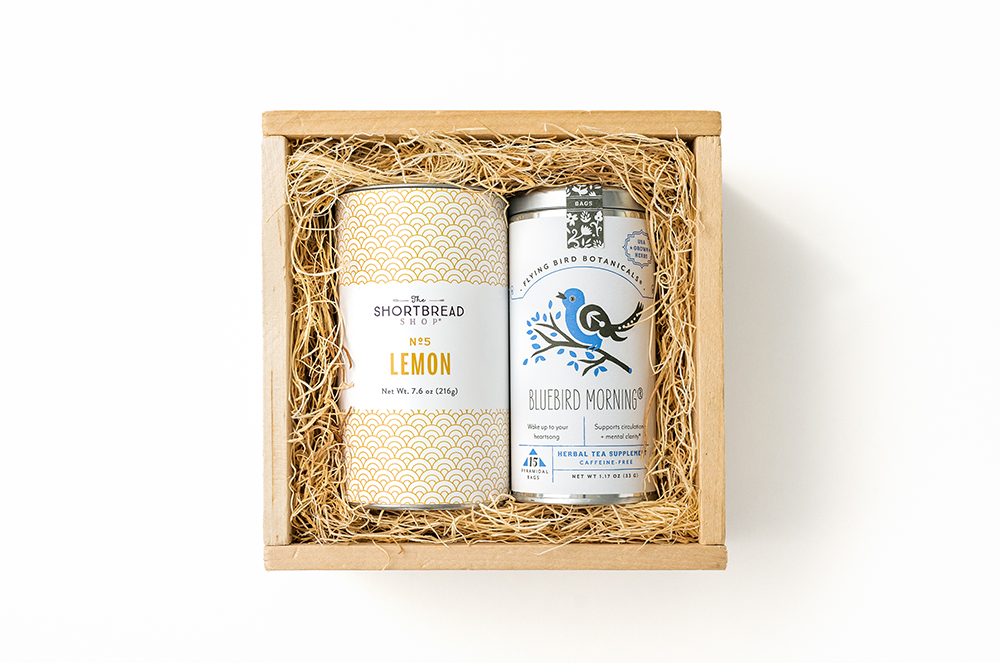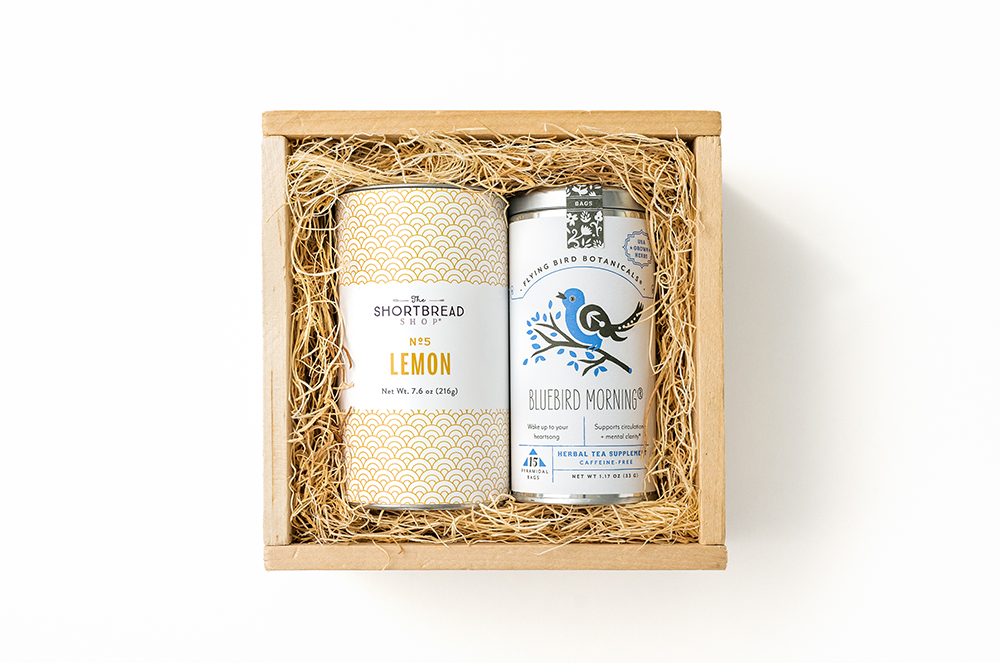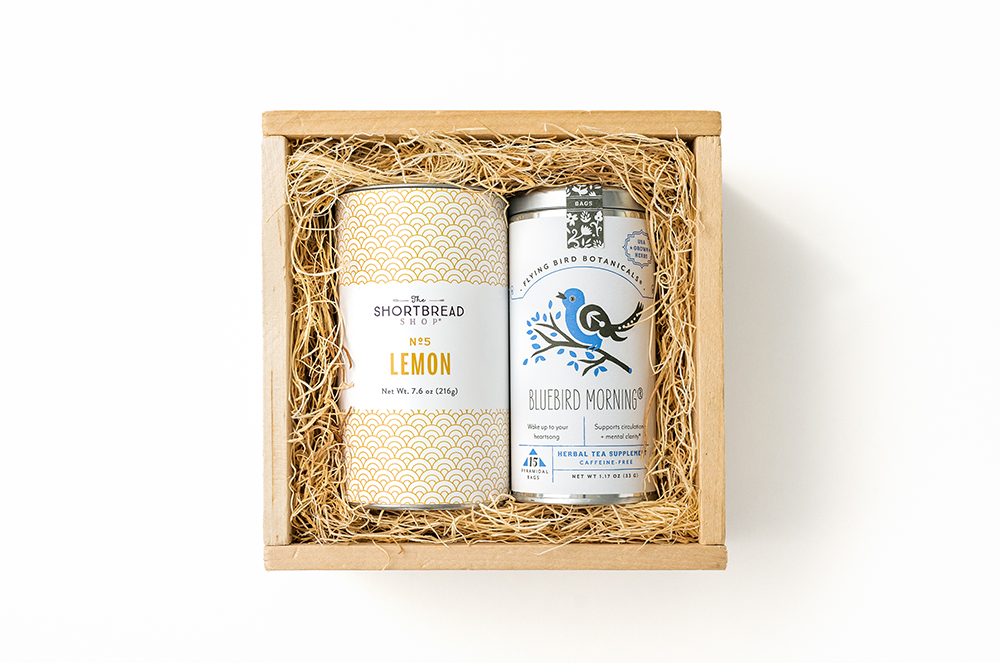 Lemon Drop & Bluebird Morning Tea Set
Indulge in the refreshing flavors of lemon shortbread cookies and Flying Bird Botanicals Bluebird Morning Tea. Delight in the zesty citrus notes of the buttery shortbread cookies perfectly paired with the invigorating blend of the bluebird morning tea. This thoughtfully crafted gift box is a true treat for the senses, offering a harmonious balance of flavors. Whether as a gift or a personal indulgence, elevate your tea time experience with this delightful combination of artisanal cookies and premium tea.
Set includes (1) 8 count can of Lemon shortbread and (1) tin of Flying Bird Botanical Vanilla Bluebird Morning Tea (15 individual bags). Wrapped in a handmade pine wood box.